Get Married in a Hot Air Balloon!
Plan a big day that you'll never forget.
Enjoy a Unique Temecula Wedding
Everyone wants a special day to remember, and what better way to do that than with a hot air balloon wedding? The team at Uncorked Tours is here to help give you the wedding day that you and your partner have always dreamed of having.
No matter what ideas you have, we'd love to help make your dream of having a unique wedding into a reality. Contact our team today to get the process started and let us help you to start the rest of your life off by taking things to a whole new level.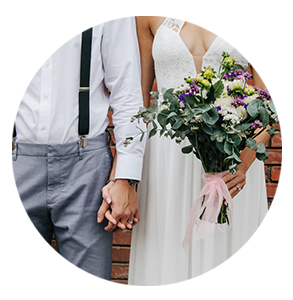 Uncorked Tours Proudly Offers:
Brewery tours
Hot air balloon tours
Winery tours
E-bike tours
And more!
Take Your Love To New Heights!
Looking for a unique wedding?
Look no further! Uncorked Tours' is your unique wedding experts! All inclusive packages available for any budget!!
Hot Air Balloon Weddings
Are custom built for your budget and vision! Ask for Megan to discuss your wedding and get carried away!!
Congratulations and we look forward to making your day everything you dreamed of!!
Call Today For Your Quote!
888-400-7641, Monday-Friday, 10:30am to 6:30pm